By Kim Weeber, teacher. I have always loved being in nature. When I was young, there was a stream near my house, and I can remember sitting in a nest of tree roots which hung out over the water. As we get older, we may forget that we once had the ability to simply be present in the natural world. But we still have the ability to immerse ourselves in a beautiful, natural area, and be open to what that experience can teach us.
When I Am Among the Trees
When I am among the trees,
especially the willows and the honey locust,
equally the beech, the oaks and the pines,
they give off such hints of gladness.
I would almost say that they save me, and daily.
I am so distant from the hope of myself,
in which I have goodness, and discernment,
and never hurry through the world
but walk slowly, and bow often.
Around me the trees stir in their leaves
and call out, "Stay awhile."
The light flows from their branches.
And they call again, "It's simple," they say,
"and you too have come
into the world to do this, to go easy, to be filled
with light, and to shine."
Mary Oliver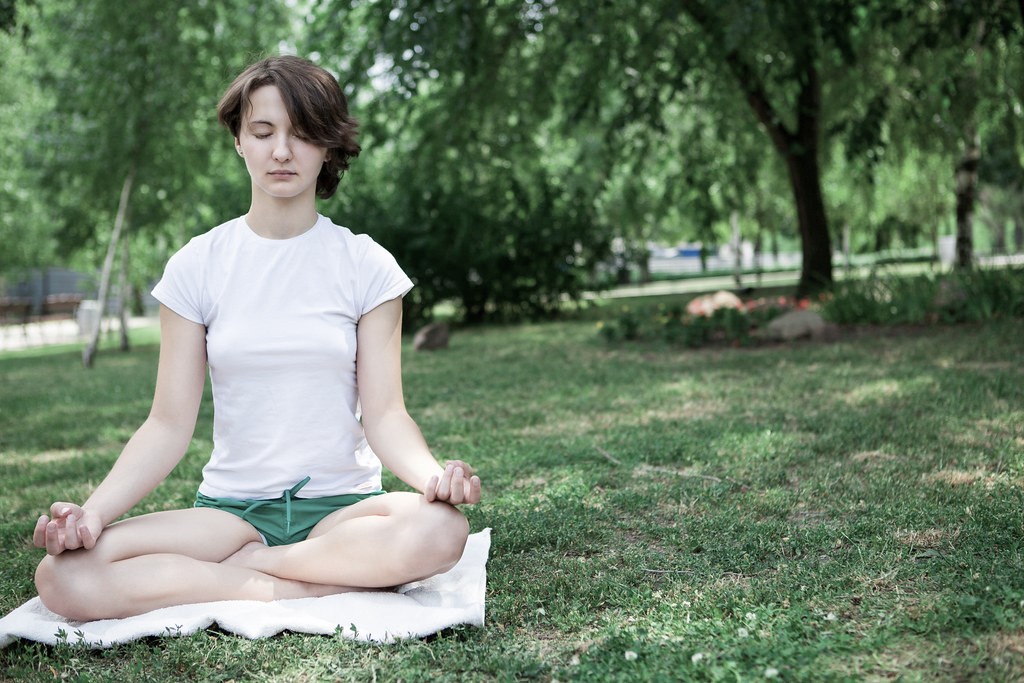 On Sunday, we met outdoors in Florence, and had a wonderful practice. The varied songs of the birds, the feel of the wind on our faces, and the people going by on the bike path were all reminders of the momentary nature of our experience. There was a deep feeling of being connected to nature and each other. It is also easier for some people to experience expansive awareness when practicing outdoors. Just look from the ground up to the sky with an open gaze, and see what happens. If you have not had a chance to practice in this way, come give it a try next Sunday morning!
Kim Weeber