In-person programs have a Zoom option available, with the exception of some outdoor programs. 
Discussion about Awakening
Due to popular demand, our monthly Neuroscience and Meditation discussion, held on Thursday evening, is being expanded to include all topics, including awakening, and spiritual experiences.
Do you think you have had an opening or awakening of some type? Have you had a shift in your perception of the way the world is or how "you" are? Did you want a place to share these insights?
Join us for our monthly discussion. Thursday offerings Monthly Calendar
Wishing everyone a happy Thanksgiving, with much gratitude for the sangha!
Smoothing the Rough Edges - Class Series
Monday, Nov 27 – Dec 18
7:00 to 8:30 PM in person and on Zoom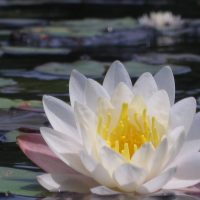 The Paramis, Ten Perfections, are a helpful model to follow as we deepen in our practice. 
Generosity (dana), Virtue (sila), Renunciation (nekkhamma), Wisdom (pañña), Energy (viriya), Patience (khanti), Truthfulness (sacca), Determination (aditthana), Lovingkindness (metta), Equanimity (upekkha)
Class includes discussion about how to understand and  evoke these inner qualities.  Daily practice can help these become a way of living.
The class will be taught by  Kim Weeber. 
Suggested donation for class series is $60 – 100.  Please donate according to your means.  If you are able to donate more, this allows others with less means to attend.  
Everyone is welcome.
Your donations for events support our programs.
Additional support for the teachers can be offered here:
Sunday morning meditation
Meeting at 191 Main St. Northampton
In person and on Zoom
8:30 – 9:30 AM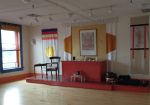 All are welcome to join the program. 
Arrive and set up at 8:15. 
8:30 – mindful movement
8:45 – 9:15 meditation
9:15 – 9:30 – dharma discussion
9:30 – take down
Thursday evening meditation
Beginning at 7:00 PM (on Zoom only)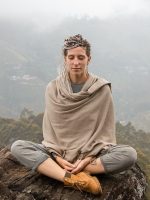 Silent or Group Awareness Meditation.
The program varies from week to week, but will always include meditation. See Offerings Calendar for weekly details.
1. Qi gong or Thai hand meditation instructions usually given at 7:00. Optional movement practice of your choice. Followed by meditation for 45 minutes.
2. Meditation from 7:00 until 7:30 followed by a discussion about neuroscience, deepening and awakening.

3. Qi gong, movement of your choice or Thai hand meditation instructions at
7:00. Followed by meditation for 30 minutes, and a 15 minute dharma
discussion.
4. Moving meditation at 7:00 followed by group awareness meditation.
All are welcome to join the meditation program. Please attend a basic meditation class if you plan to attend regularly.
Led by Kim Weeber, Devin Ryder or Richard Baer.