Kim Weeber, guiding teacher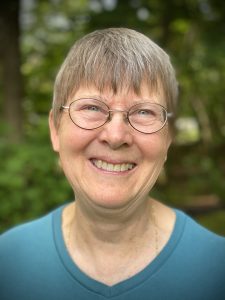 Kim Weeber started practicing meditation in 1987 in the yoga tradition, with Self Realization Fellowship.  Starting in 1989, she did Zen koan practice with Danan Henry, Roshi, of the Denver Zen Center.  She also studied with Robert Aitken, Roshi, continuing Zen practice until 1997.  Her Zen practice included sesshin, 6 week work retreats, and membership in the Monastery Without Walls program.
She was introduced to Vipassana in 1997, and was able to study with Bhante Gunaratana, and his student, Matthew Flickstein, as well as Jacqueline Mandel, who introduced her to teaching the Dharma. She ran a weekly meditation class for prisoners for 2 years in Ohio.
At a 5 ½ month retreat at Gaia House in the UK, she studied with Christina Feldman and Yanai Postelnik. Her studies included several months of jhana practice, as well as an introduction to Dzogchen from Charles Genoud, of the Ningma Tibetan tradition.  When she moved to Northampton, she was asked by Arinna Weisman to be a practice leader at Dhamma Dena/Insight Meditation Center of Pioneer Valley.
In 2005, Arinna Weisman invited her to train in the 3 year, Community Dharma Leader program run by Spirit Rock Meditation Center, and taught primarily by James Baraz and Tara Brach. She has been learning from Lama John Makransky in the Tibetan tradition, to supplement her training in the Theravadin tradition.  Her interest in science led her to study neuroscience and meditation with Culadasa John Yates, PhD, author of The Mind Illuminated.  She recently completed a 12 session Trauma Sensitive Mindfulness course, given by David Treleaven, PhD.
She previously served on the board of Insight Meditation Center of Pioneer Valley, and was a member of the Interim Guiding Teacher Council.  She teaches locally and on line, and continues her training with Arinna Weisman, as well as with other teachers in the Theravadin and Tibetan traditions.
Cheryl Wilfong, visiting teacher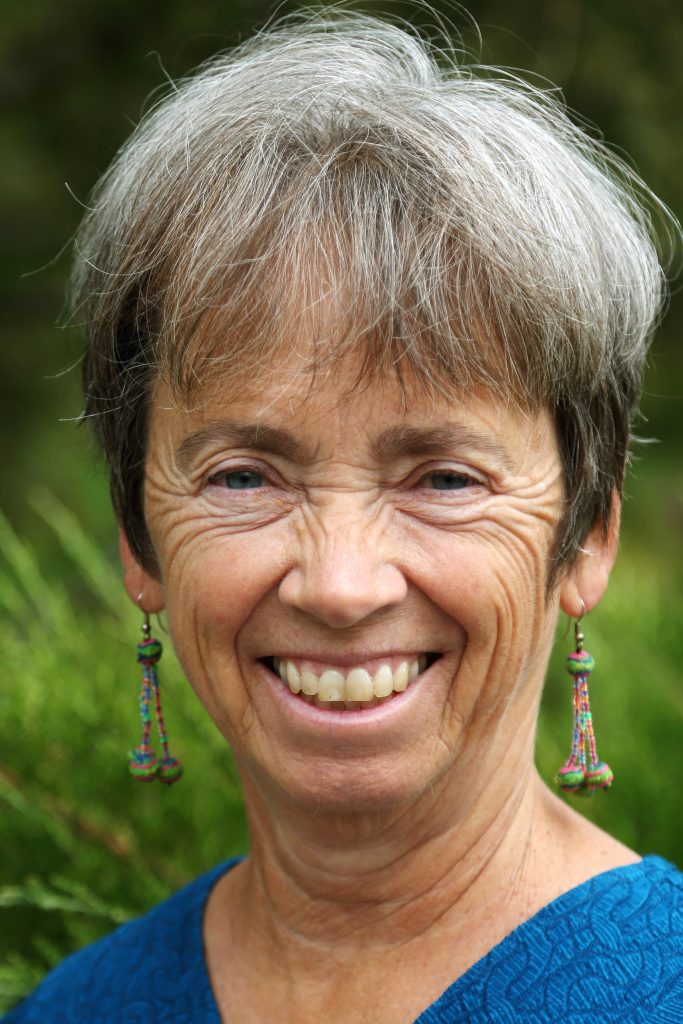 Cheryl Wilfong teaches at and co-founded Vermont Insight Meditation Center. She is the author of The Meditative Gardener: Cultivating Mindfulness of Body, Feelings, and Mind, winner of 8 book awards. She also writes a blog, www.meditativegardener.com, winner of two blog awards.
When she was 30, she  discovered both gardening and attended her first retreat at Insight Meditation Society.She has a Master's degree in Counseling Psychology from Antioch University New England, with a concentration in Mindfulness. She completed an internship with John Kabat-Zinn's Mindfulness-Based Stress Reduction program.
Cheryl has been teaching mindfulness for 25 years. She completed the Community Dharma Leader training program at Spirit Rock Meditation Center in 2008 and the Integrated Study and Practice Program at the Barre Center for Buddhist Studies in Studies in 2009. Her current teachers are Shinzen Young, Leigh Brasington, and Willa Thaniya Reid. This year, she is studying with Eric Lindo. She previously studied non-duality with Matthew Flickstein.
Gabriel Rocheleau, visiting teacher
Gabriel has been practicing meditation for more than 10 years. He started meditating as a teen while exploring lucid dreams and his interest for meditation grew from there. He has completed multiple Vipassana retreats in the Goenka tradition, and spent an extended time in Burma at Pa Auk Tawya Forest Monastery under the guidance of Bhikkhu Revata.  He has been certified to teach The Mind Illuminated by John Yates, Culadasa, having completed 3 years of training. 
Gabriel's grounding is in the Buddhist tradition and he works with meditation practices pragmatically, drawing from various traditions and belief systems.  He teaches meditation as mind-training, with a focus on what actually works to help students deepen their practice. He mainly teaches the Samatha-Vipassana (concentration + insight) method outlined in The Mind Illuminated, supplemented by methods he has learned from other traditions. He also writes a blog and shares guided meditations at https://www.updevelopment.org/
Janet Surrey, PhD, visiting teacher
Janet Surrey, PhD is an Insight Dialogue Teacher. She teaches Insight Dialogue retreats worldwide and leads a monthly practice group in the Boston area. Jan has been a faculty member of Metta's Relational Insight Meditation Program and serves on Metta Programs' Teachers Council.
Jan has studied with a number of Vipassana teachers for over 25 years, and has worked with Gregory Kramer since 2007. Her original teacher was Vimala Thakar, but Jan has also done many retreats with Thich Nhat Hanh and Joanna Macy. In 2008 she completed a two and a half year Community Dharma Leader training at Spirit Rock Meditation Center.
Jan is a practicing clinical psychologist and founding scholar of the Jean Baker Miller Training Institute at the Wellesley Centers for Women. She is on the faculty and board of the Institute for Meditation and Psychotherapy.
Jan is dedicated to a lifelong exploration of the power of relationships to create suffering and the power of relationships to liberate and transform suffering.
Jan lives in Newton, Massachusetts.
.
Rachel Lewis, PhD, visiting teacher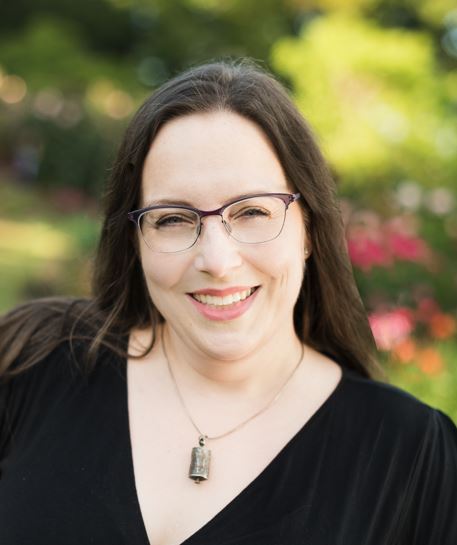 Rachel Lewis began practicing insight meditation in 2003, while completing her physics PhD at Yale. Since 2011, she has taught dharma and meditation classes and retreats in British Columbia and beyond. She completed the IMS/IRC 4-year teacher training in 2021, and is a guiding teacher of the British Columbia Insight Meditation Society. Her dharma teaching interests include the power of music, humour, and creativity to increase our capacity for learning, as well as the way that practice supports and is supported by social justice work.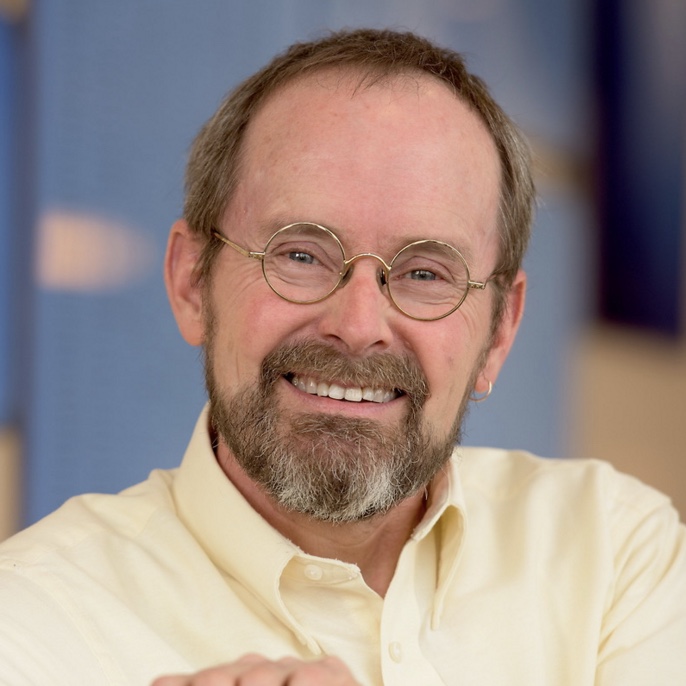 Richard was introduced to the Buddhadharma and Vipassana meditation by Bhante Gunaratana in 1974. His primary practices are insight and lovingkindness. He feels very strongly about the importance of sangha and cherishes the spiritual friendships he has made over the years. Richard's practice has been "on the cushion" as well as at the bedsides of his patients during his many years as a hospice nurse. He is very grateful to be able to spend two months each year on retreat at the Forest Refuge. Now retired from nursing, Richard and his wife, Suzanne, serve the homeless and the hungry in their hometown of Holyoke, Massachusetts.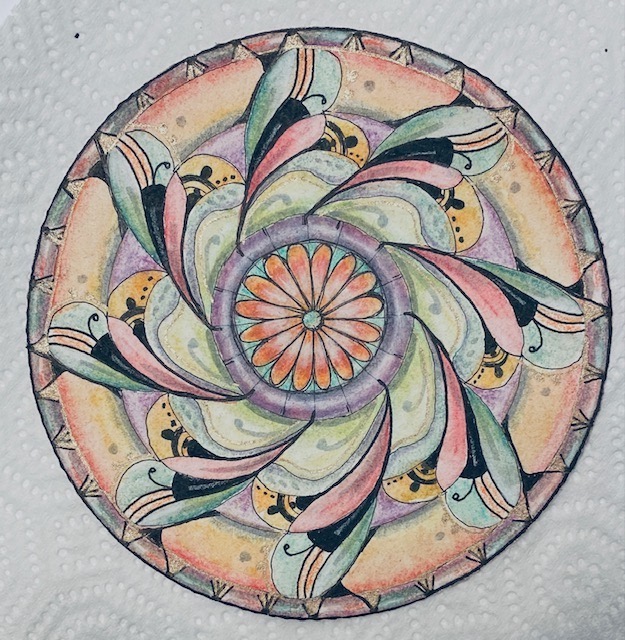 Devin was introduced to meditation in a yoga class in 1968. She began Vipassana (mindfulness) meditation in the early 1970s, when it began to become more known in the West. To supplement daily practice, she attended numerous courses and retreats with a variety of Vipassana, Tibetan, and other teachers. In 2021, she was certified to teach Mindfulness Meditation by revered teachers Jack Kornfield and Tara Brach and continues her studies with other teachers. She is interested in coaching new meditators, in neuroscience as it relates to meditation, in exploring the deep connections between art and meditation, and is always interested in fostering awareness.
Teacher donation.
Choose the specific teacher
from the drop down menu in PayPal.