We have in-person programs in addition to Zoom options.
Please scroll down to see all events – Information on specific classes is listed below.
Class links will be emailed to registered participants.
Smoothing the Rough Edges - Class Series
Monday, Nov 27 – Dec 18
7:00 to 8:30 PM in person and on Zoom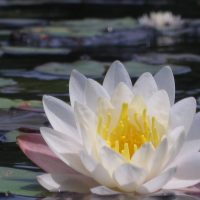 The Paramis, Ten Perfections, are a helpful model to follow as we deepen in our practice. 
Generosity (dana), Virtue (sila), Renunciation (nekkhamma), Wisdom (pañña), Energy (viriya), Patience (khanti), Truthfulness (sacca), Determination (aditthana), Lovingkindness (metta), Equanimity (upekkha)
Class includes discussion about how to understand and  evoke these inner qualities.  Daily practice can help these become a way of living.
The class will be taught by  Kim Weeber. 
Suggested donation for class series is $60 – 100.  Please donate according to your means.  If you are able to donate more, this allows others with less means to attend.  
Everyone is welcome.
Your donations for events support our programs.
Additional support for the teachers can be offered here: